INTERFACE &

LOOKS
(Amazing Experieance of UI/UD & Technology, Bahar se SEXY Under se DESI)
Mobile Apps / Responsive
Free Mobile Apps (Android, iOS, Windows) You can easly manage your account and send sms from mobile apps.
Web Panel (Browser)
Easy to use 100% Responsive Web Panel will give your ultra modern facility to use 150+ Services under Single Account.
Easy to Compose SMS
Compose sms in only 30 Sec. No Confusion just insert number content and send, you can also schedule sms as per time.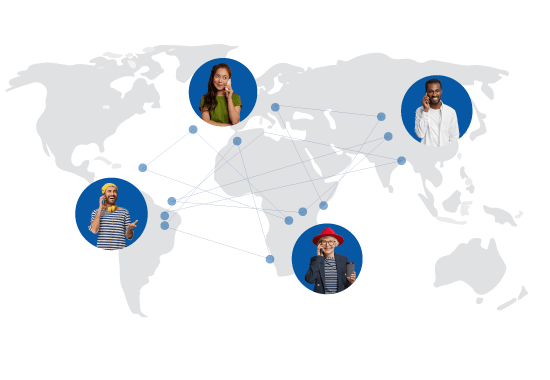 Set Up Your SIP Trunk in Minutes
Benefit from premium call quality through our global geo-redundant platform. Connect your phone system with our SIP Trunk and make quality calls at the lowest cost.
API Access for Programmable Voice
Do want to implement additional voice functionality on top, or instead of our SIP Trunking service? You now have access to our comprehensive set of APIs, enabling you to build voice applications from scratch, or implement our prefab building blocks.
Build Any Voice Experience
Easily scale your Concurrent Channels and Call Setups per Second
Safeguard platform users' privacy and use Voice for One-time-passwords
Create your own IVR applications in a flexible and easy way with building blocks
Use Voice in your marketing campaigns to send personal messages
Port your existing phone numbers easily to the CM.com platform
Get insights into detailed information about each call for anti-fraud purposes
Inbound Numbers for Customer Contact
Making sure you can call your customers is one thing. Enabling customers to call you might be even more important.
We deliver global direct dial-in (DDI), Toll-Free and Premium numbers and port your existing numbers to the CM.com platform.
Build Any Voice Experience
Build Any Voice Experience
Voice Management App
We give you full control over your SIP trunks via one easy to use cloud app. Use the Voice Management app to setup, configure and manage your SIP trunks. The app puts you 100% in charge of your trunks and provides detailed insights into your usage.
Voice Analytics
Want to know what's going on with your voice traffic any time of day? With Voice Analytics you have real-time insight in your voice data, including volume, destinations, cost and quality statistics.
Call Detail Records
Detailed insight in your calls is essential for billing, cost control, and anti-fraud purposes. Using our cloud tooling, or nifty API, you get instant access to Call Detail Records (CDR).
VIRTUAL EVENT AND WEBINAR
Reach More People. Pitch Your Story.
Engage your audience anywhere and at scale with virtual events, online trainings, and webinars.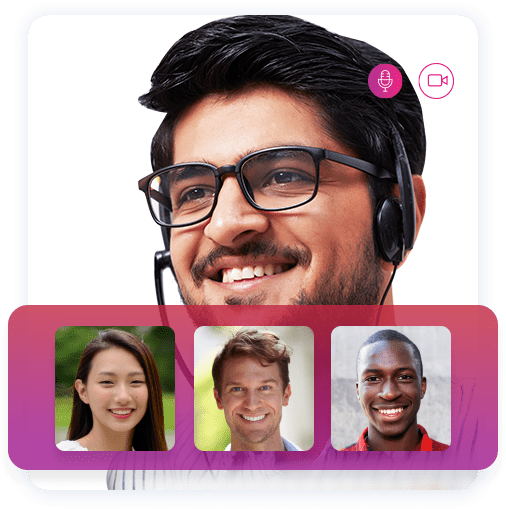 Connect, Engage And Interact At Scale
VIRTUAL EVENT AND WEBINAR
We Have Got You Covered For A Great Event
Context is everything. Boost interaction between presenters and participants with these audience engagement tools and features
USE CASES
Powerful Online Events And Webinars For Any Function
Effortless collaboration no matter if it is a small scale training or a large scale virtual event or town hall.
WE ARE OBLIGR
We transform how IT services are delivered; and are on our journey to be the first IT services company in the world where half the workforce is digital.